Constructing buildings in the right place and at the right time will be key to your survival. Individual players will be able to lay down building plans that the whole team can see. Once players have added all the required resources to a building plot anyone can construct the building. Construction completes faster with more people helping.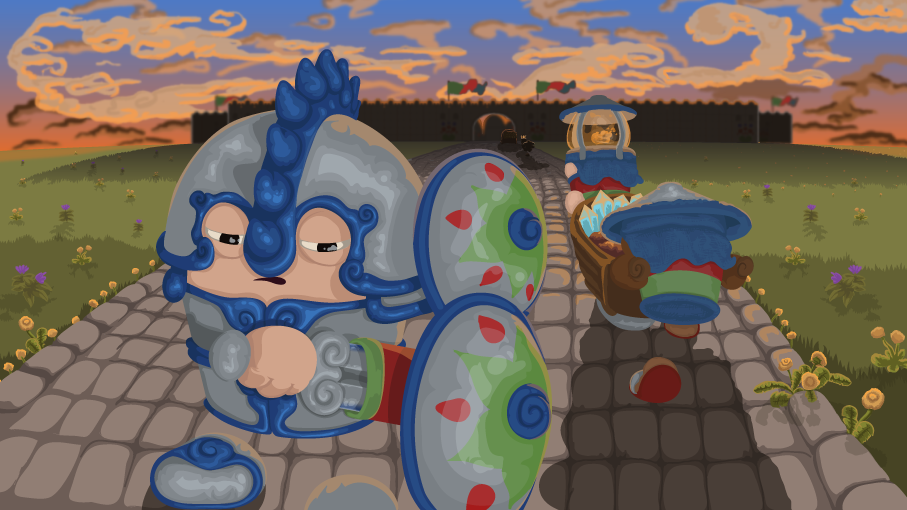 Building types

Defenses - This includes walls, towers and traps. Use these buildings to defend your towns and hold strategic locations throughout the world.

Production - This includes resource production and management. Things like stone masonry, farms and weaponries. Collecting, processing and distributing resources efficiently is the best way to advance and add strength to your civilization.

Civic - This includes housing, research and public buildings. These will add bonuses to you and your team. For example building an observatory will give your team increased details to locations on the map. Housing will increase your town's population and area of influence. Allowing for certain specialty buildings and increased production from things like farms.

You can build almost anywhere you like. Establish new towns throughout the world or build a mega fortress. It's up to you. The main restriction to building is the time it takes to collect the resources for building materials. And time is precious, winter is always coming.


We love to hear your thoughts so if you have a suggestion or question then post it below. The game is still in the early stages of development so your input can make a big difference. We read everything.