Today we would like to Introduce Greenam!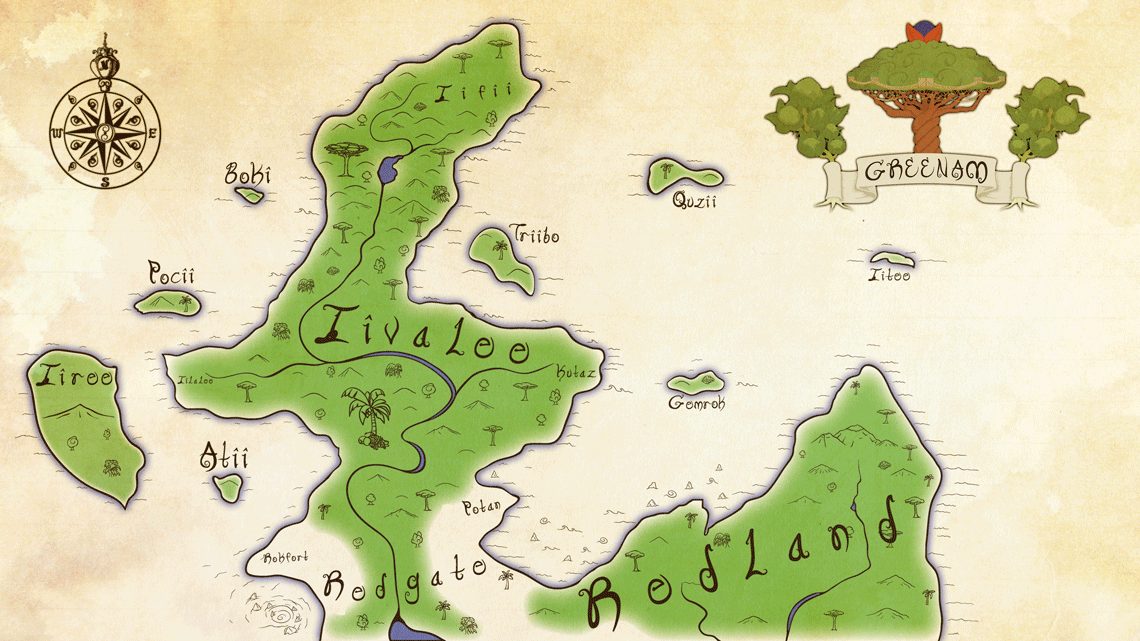 Greenam is a tropical land at the very north of Westoria. It is called so because it is a vast forest with very little flat or open ground. The whole landscape is Green.

It is known also as the 'Home of the Spirits' to many people.

Explorers from other lands call it that because you seldom come across people... traders, travellers... anyone. What you see and hear most are the unfamiliar trees, plants, bugs and animals. All of which that seem as if they couldn't exist in the normal world and so name it 'The spirit world.' Should you be met by native Greenam folks, you will find them to be the most musical and spiritual people you may ever meet. Who have a deep life and death connection to the land and all of its growths and creatures.

To most of the world, Greenam is harsh and un-inhabitable. There is little room for the development of permanent infrastructure to base man-made civilization around. So the people of Greenam have learned to live in perfect unison and in complete subjectivity to the nature that rules the land around them.

As a result Greenam has the least technological advancement, but have the most knowledge of nature and medicine.

Greenam is where the most sought after healers from around the world come from.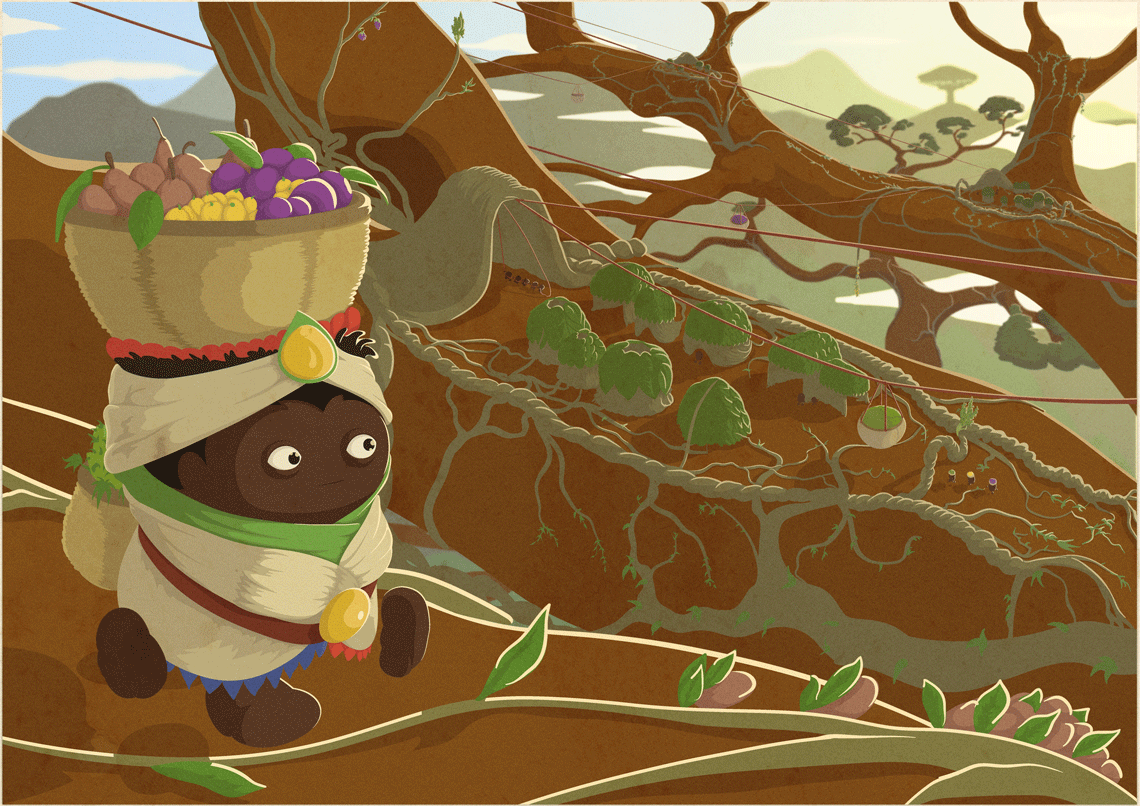 *Greenam peoples system of harvesting from the world famous Unifii TreeTops. Where the Jungles sweetest fruits can be found,