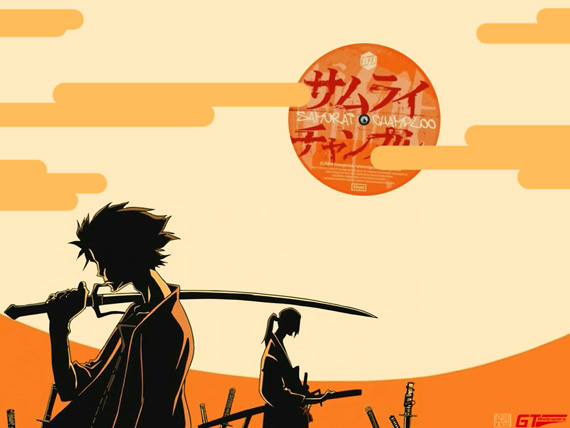 While there is a lot to be said about Samurai Champloo. I don't feel like I need to say much to recommend this series... So i'll have you look and listen to some snippets of animation and direct you to the series soundtrack. That should be sufficient to make you track this series down if you haven't already.

If you'd like to hear a little more info; you can find some paragraphs between images with a bit of spiel about the whole thing.

Samurai Champloo can't boast a deep plot with stomach-wrenching turns & twists, unless it all went over-my head while I was too busy enjoying the animation quality, the varying episodic content, and the heavy soundtrack.
But I barely remember the actually underlying plot of the whole 24 episode long series... The Bottom line is that 3 strangers meet during a violent altercation in a little cafe.

Two of them are customers are warrior-SamuraiSwordSwinging-wanderers. One of them is the sole waitress in the cafe.
when the situation is resolved, the cafe is burnt to the ground.
The three characters end up embarking on a journey to find "The Sunflower Samurai" upon the waitresses demands in return for her saving their lives.

One thing that kept us locked-in to the series was the varying of the plot from episode to episode. Every episode contained a whole new encounter and adventure and the series never got dull (except for episode 12 which was the mid-way filler D:).
One episode you had the trio of main characters getting into conflict with a gang of Ganja-farming revolutionaries, another one has the crew involved in a high-stakes baseball game!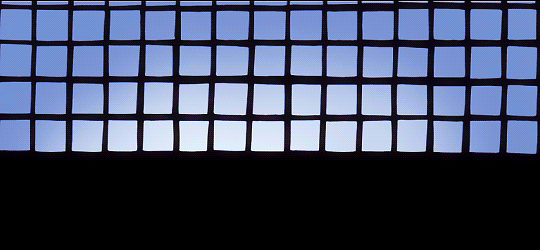 One other main factor in the series that held our attention was the epic soundtrack. The soundtrack contained four, yes FOUR albums of heavy heavy tracks from top producers.
I wont go into a bunch of spiel about who featured and produced for it, because I didn't know about them until I saw this series.

this was one anime where I rarely felt like skipping the intro or the outro due to the big tunes and edgy visuals that played during them.

Here are the albums, You should check them out:
1.Masta June 23, 2004. Prod. by DJ Tsutchie and the duo Force of Nature. Featuring a vocal from R&B songstress Kazami
2.Departure June 23, 2004. Prod. by the late and great Nujabes and Fat Jon. vocal pieces from rap artist Shing02 and R&B singer Minmi.
3.Playlist September 22, 2004. Prod. by DJ Tsutchie and a vocal from by Azuma Riki from a hip hop group called Small Circle of Friends.
4.Impression September 22, 2004. Prod by Force of Nature, Nujabes, and Fat Jon . Vocal tracks from Rap artists Suiken and S-word, from the rap group Nitro Microphone Underground, & Minmi.